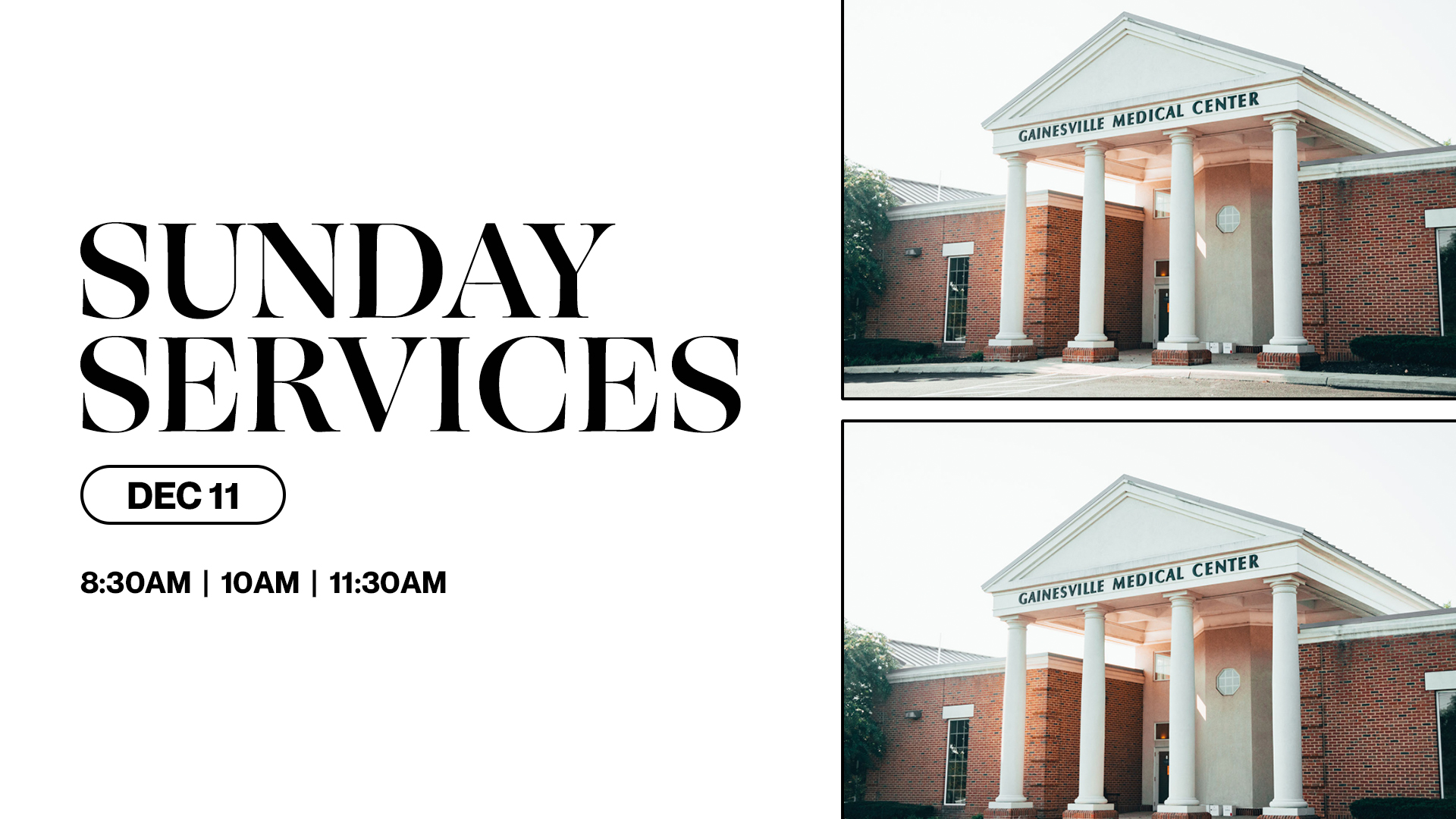 WHEN
Sunday, December 11, 2022
WHERE
Love Church Gainesville Offices
14370 Lee Hwy Suite 105
Gainesville, VA

ABOUT THIS EVENT
On Sunday, December 11 Patriot High School is not available, so Love Church Gainesville will be having Sunday services with kids ministry at our main offices (14370 Lee Hwy Suite 105). Registration is required due to limited space.
Please make sure to register your entire party, and if you have any issue you can email us at hello@welovechurch.com. We can't wait to see you there!
Why aren't we meeting at Patriot High School?
There are a couple of Sundays a year that the school has blocked on their schedule for school activities, leaving us unable to rent it. This is one of those Sundays.
Where are we having Sunday Service?
We are having Sunday Services at our main Gainsville offices located within the Gainesville Medical Building right on route 29/Lee Hwy. 
Will there be kids ministry?
Yes! Because space is limited, registration of your entire family is required and on a first come first serve basis.