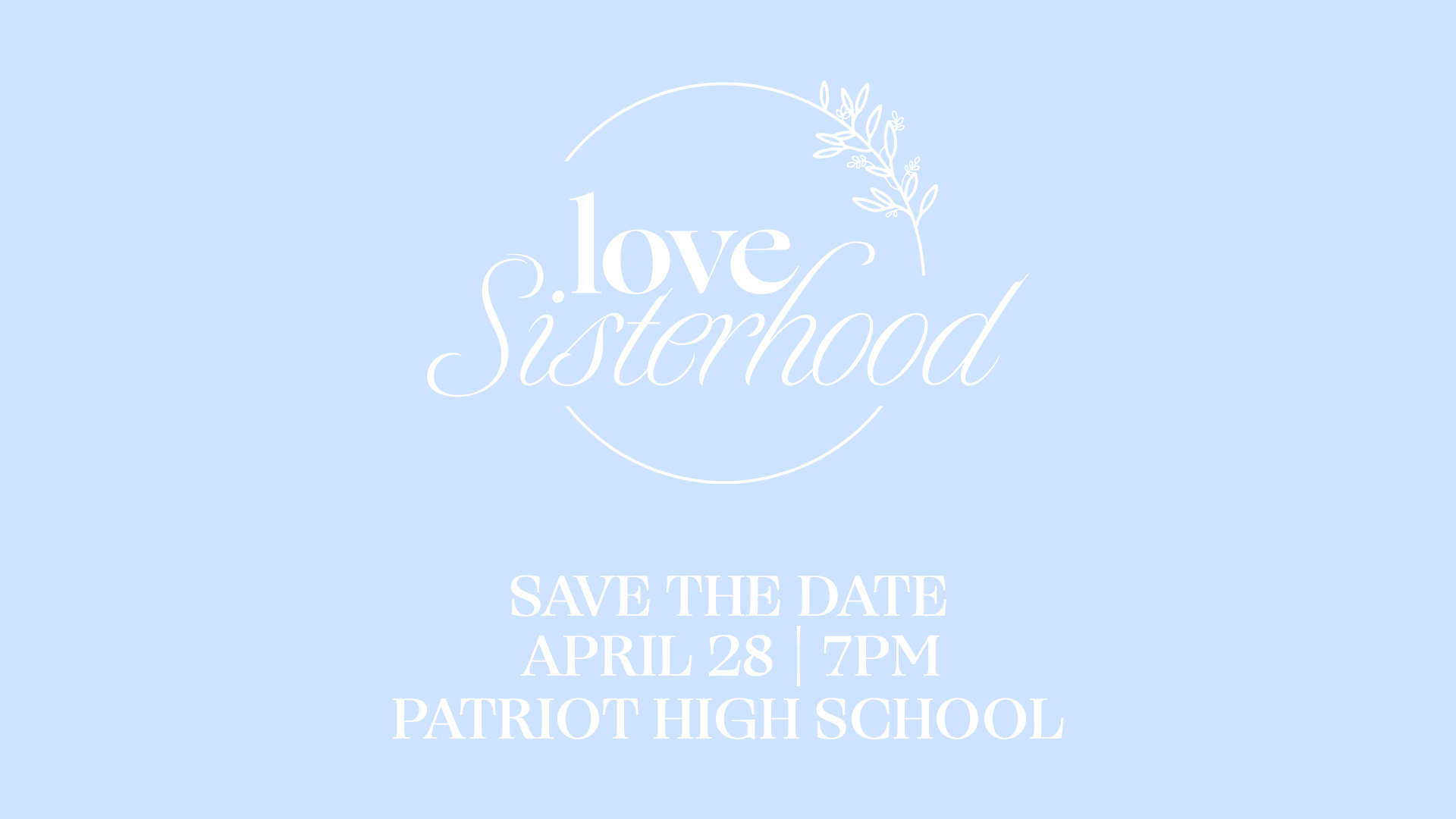 SAVE THE DATE
We are gathering again on Friday, April 28 at our Spring Sisterhood Night! Come join us for a free night of worship, encouragement, and fun. This is a night you don't want to miss! Save the date, invite your friends, and get ready for an amazing night!
______________________
Sisterhood Night
Patriot High School
Friday, April 28 | 7PM
ABOUT SISTERHOOD
Women are strong, resilient, and full of hope. As women, our souls crave belonging and connection. We are all beautifully different and unique but also very much the same. Love Sisterhood gathers quarterly for Sisterhood Nights for the purpose of strengthening, encouraging, inspiring, and equipping women to live out their God-given calling. Sisterhood Nights are open for women in every stage of life, middle school age and up! Every Sisterhood Night is free, and there is no registration necessary!
CONNECT WITH YOUR SISTERS