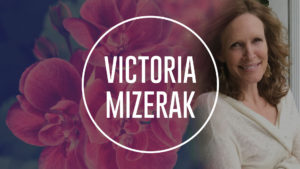 How many of us really believe that God loves us? How many believe that God wants to restore us or restore something to us? Victoria Mizerak didn't believe it either, but God rescued her from the pit she was in and "restored the years that the locusts had eaten" (Joel 2:22). God is always faithful to restore the years of our lives ruined by loss or unfulfilled dreams.
Locusts can be a devastating calamity to a nation. They eat every crop in sight, leaving nothing left for people to live on. That's what happened to Israel. After they entered the Promised Land, they became fat and lazy and turned away from God to worship other gods. Then the locusts began to come, year after year until the Israelites cried out to God again.
The amazing thing about God is that when we come to Him with our messes He doesn't say, "You did this to yourself," or, "I'll let you suffer a little before I help you." No, He wants to rescue us and restore to us what we've lost. He didn't just rescue Israel from the locusts—He poured out blessing upon blessing on them. And that's what He wants to do for us.
Have you ever waited an agonizingly long time for something from God? God can give it, but often He wants to give us something far greater. He uses these periods of waiting to heal us and prepare us for a future we can't even imagine. We don't realize how high God's words are. We tend to bring His promises down to our understanding and circumstances, but if we can rise to where His promises are, He says they are more than we can hope for or imagine. He wants to make our joy complete.
When God says something, He means it. He's in the business of restoration, and He has a better plan for us than we have for ourselves. Jeremiah 29: 11 says, "'For I know the plans I have for you,' says the Lord. 'They are plans for good and not for disaster, to give you a future and a hope." Joe Curto says, "If we try to get things in our own strength, we're going to get human results. But if we wait on God, for what God wants to give us, we're going to get God-size results." When we try to heal pain on our own, we only become more selfish. But if we let God heal our pain, we'll be set free.
Maybe you feel like the locusts have eaten parts or your life, or that there's no hope, just like Victoria did for so many years. But she discovered a God waiting for her to let Him in and restore to her the years she had lost, and what He gave to her was even greater than the losses she had suffered. We can put our trust in God and know He will not let us down. Psalm 33:4 says, "For the Word of the Lord holds true, and everything He does is worthy of our trust." As surely as God sent His Son to die for our sins, His promises to us will come to pass.
Watch entire sermon here.