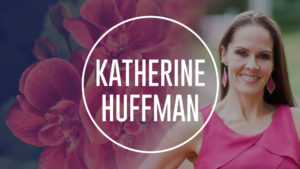 Look past Katherine's story and see a God who jumped in the middle of a struggle destined to go nowhere and created destiny out of it. That is our God. There is purpose in our struggle, and there is power in our submission. The outcomes of our lives are not determined by what happens to us, but what happens in us and through us in the midst of our struggles.
Your struggle can either be your greatest distraction or a part of your destiny. In Genesis, Joseph was sold into slavery by his brothers, framed for adultery, and thrown into prison. But that wasn't the end of his story. The relationships he formed in prison prepared the way for him to rise to leadership in Egypt and save the entire country from famine. Joseph remained faithful and submissive to God in his darkest circumstances. He didn't run from circumstances or curse them, and God used them to bring him exactly where he needed to be. Joseph had no crystal ball; he couldn't see the outcome of those circumstances any more than we can see how our struggles will turn out. But he had faith to walk through those struggles, and because of his submission, God walked with him into his incredible destiny.
Romans 5:3 says, "We can rejoice, too, when we run into problems and trials, for we know that they help us develop endurance. And endurance develops strength of character, and character strengthens our confident hope of salvation. And this hope will not lead to disappointment." God is trying to develop something in us through our struggle that will propel us to where we need to be.
Succumb to the struggle or submit it to God. When we go through struggles on our own, we're living life on a seesaw all by ourselves. We get tired. It's impossible to go through trials and keep everything balanced alone. But God's a heavyweight. He will jump on the end of the seesaw and change the trajectory of our struggle. We don't have to balance it ourselves anymore. He can take our life to another place, not in spite of our struggle but because of it. Submission activates direction.
Be a tangible testimony. When we're struggling, we rely on the stories of others to bolster our own faith. We might be able to convince ourselves that our testimony isn't real, but we can't do the same about someone else's testimony. Our stories do the same for those around us — people see Jesus through our scars. This is the external and eternal impact of our internal submission.
The same God who raised Lazarus from the dead can bring the dead and broken pieces of your life together again and make them come alive. In the midst of the storm, He can whisper with a still, small voice in your ear and tell you the way to go. The same Jesus who made the blind see can open your eyes and give you fresh vision in your situation. He can put new life in your tired and aching legs so you can continue to run the race He's called you to run. That's who Jesus is, and He can be that for you right in the middle of your struggle.
Watch the entire message here.