FALL SEMESTER LAUNCH
AUGUST 27 8PM
HARRIS THEATre
JC BISTRO
September 24
October 1
October 15
October 22
October 29
November 12
November 19
November 26
HARRIS THEATRE
September 24
October 1
October 15
October 22
October 29
November 12
November 19
November 26
HARRIS THEATRE
September 24
October 1
October 15
October 22
October 29
November 12
November 19
November 26
The Gathering is a movement inspiring college students to live for what matters most. We exist so that students in Northern Virginia can know God, find freedom and make a difference in their world. We do this through dynamic worship and powerful messages, real and relevant relationships and a community committed to empowering students to reach for God's great purpose for their lives.
Each Monday during the Fall and Spring Semesters, college students have the opportunity to encounter God on the Fairfax Campus of George Mason University and engage in a community that produces real freedom through small groups. We know you'll leave The Gathering refreshed and equipped to take on the rest of your week.
At The Gathering, small groups have one, simple purpose: to bring people together. Our small groups are designed to give everyone at The Gathering a place to belong, to be cared for, and to be encouraged and strengthened in their journey with Jesus. Sharing life through community is part of God's design for us, but meaningful relationships aren't always easy to find. That's why small groups exist—to make these life-changing relationships relevant and accessible to you.
Click a button below to find groups near where you are. Once you click a campus near you select college as a filter.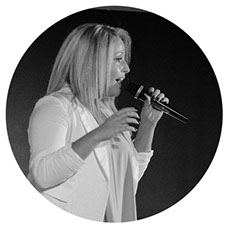 Jessica Singh // Campus Pastor
Jessica is the Campus Pastor of The Gathering, She graduated from Mason with a Bachelor of Science in Kinesiology through the College of Education and Human Development. Jessica is a gifted leader who believes that every student was designed by God with a great purpose. Through prayer, small group leadership and mentoring her fellow student leaders, Jessica has a passion to see student's know God, find freedom and make a difference right now at GMU.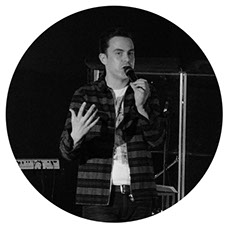 Tony Lutyk // Pastor
Tony pastors The Gathering, a move of God in the heart of George Mason University. He has a passion to build a church on campus where students can know God, find freedom and make a difference on campus and worldwide. Tony is a GMU alum and an avid hockey fan. He is passionate about building the local church and communicating the message of Jesus to a generation that is searching for a cause greater than themselves.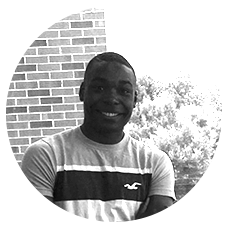 Josh Price // Student President
Josh Price is the President of The Gathering. He is an enthusiastic role model for people through his leadership, mentorship, and the word of God. Josh extremely enjoys seeing and helping those who are seeking God and those who currently have a relationship with God. He believes that everyone is valued and highly favored by God making them qualified for whatever God calls them to do. Josh is currently studying communications at GMU along with seeking Gods calling on his life. Josh loves to have lots of fun whenever there's a chance!
GETTING HERE – BISTRO NIGHTS
The Gathering offers a free shuttle that runs at 7:30PM from the Fairfax Community Church parking lot and will return you to your car starting 5 minutes after the service is over. You can also park in the Mason Pond Parking Deck and walk to the Johnson Center. On Gathering House Nights, a shuttle will leave from the Bistro loading zone at 7:30 PM.
Shuttle address: 11451 Braddock Road, Fairfax, VA 22030
Mason Pond Parking Deck address: 4352 Mason Pond Drive, Fairfax, VA 22030