We believe that we can't outgive God because the more we give, the more we receive.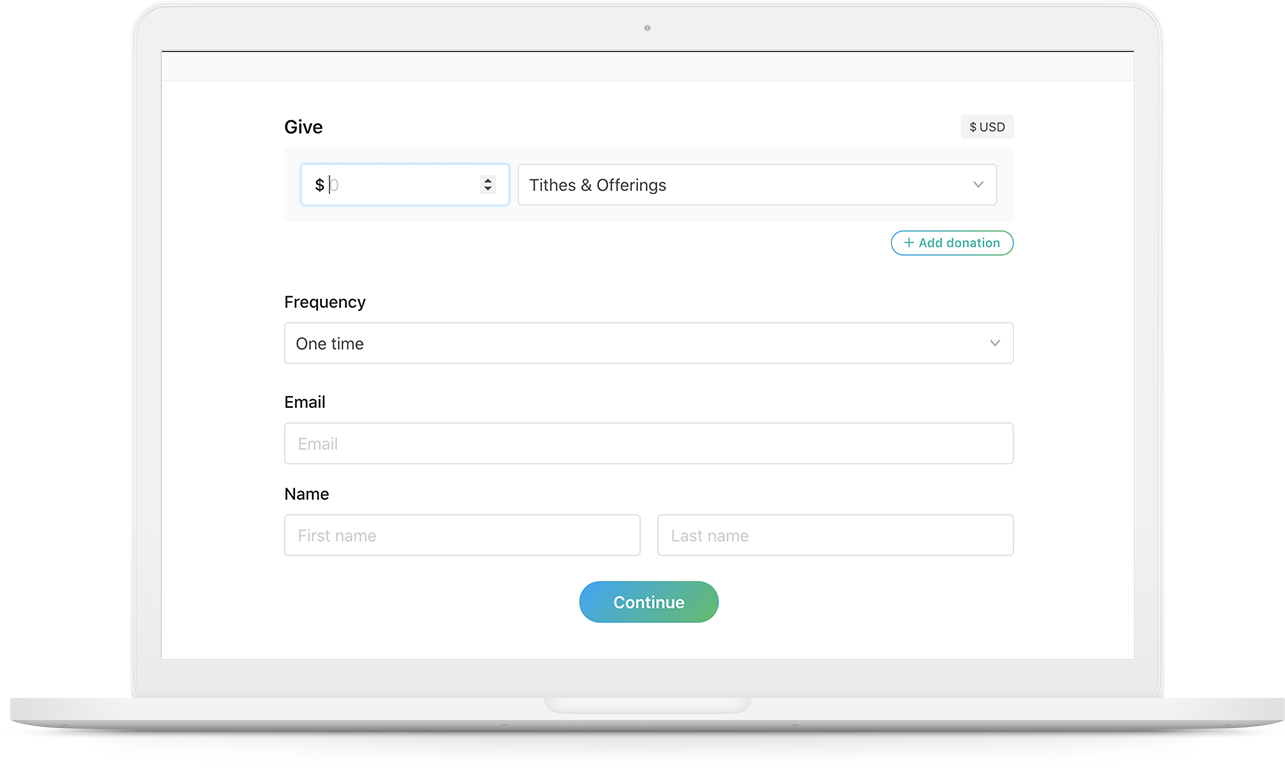 Quick, easy, and secure. Give once or schedule a recurring gift via credit, debit, or ACH withdrawal.

Text Giving uses industry-leading security to protect your personal information, and your phone bill will never be charged. Text the amount you want to give to 84321.

IN-Person Giving
Join us on Sunday and give in person at any of our campuses. For information on locations and service times, click here.
GIVE BY MAIL
Attn: Finance
14370 Lee Highway
Gainesville, VA 20155
BUILDING PROJECT
Have you heard? Love Church is building in Gainesville!
We are entering into the most exciting time in the history of our church as we unite to build a legacy. 
Legacy Builders
The Legacy Builders team is an opportunity for those who are called and equipped to advance the Kingdom of God through financial generosity.
WHY SHOULD I GIVE?
Trusting God and putting Him first in your finances declares a blessing over your life. God tells us to test him in bringing the whole tithe and see if He will not "throw open the floodgates of heaven and pour out so much blessing that there will not be room enough to store it" (Malachi 3:10). At Love Church, we believe that we can't outgive God because the more we give, the more we receive.
DO YOU OFFER A FINANCIAL SMALL GROUP?
Yes, we offer Financial Peace University. Throughout this small group, you'll learn the principles of paying off debt, saving for emergencies, and investing in your future. For more information, go to welovechurch.com/smallgroups.
HOW SECURE IS MY ONLINE OR MOBILE GIVING?
All donations given digitally to Love Church go through a payment processing system called Stripe. All transactions are SSL (Secure Socket Layer) protected. Stripe is a PCI Service Provider Level 1, which is the highest grade of payment processing security. All credit card numbers are encrypted and safely stored in Stripe's state of the art data-center. This ensures both the security and integrity of your information.
WHAT TYPES OF ACCOUNTS CAN I GIVE FROM?
You can give online from your checking account or from these credit card providers: MasterCard, Visa, Discover, or American Express.
WHAT DO I DO IF MY CHECK HAS NOT CLEARED?
The standard processing time for a check is 3-5 business days. However, you may always contact us at
[email protected]
or at 703.330.0881 should you have any concerns about your giving.
WILL I RECEIVE REGULAR CONTRIBUTION STATEMENTS FROM THE CHURCH?
Every January, Love Church will send you a year-end contribution statement via email. If we do not have your email, we will send it to your address on file.