The Heart & Soul Tour brings the whole church together for ministry nights featuring extended worship, communion, a message to the church, and an opportunity for prayer from our pastors. Each campus will host one of the nights, and it is a great opportunity for the whole church to be together.
HEART & SOUL LOCATION
Sunday, September 24
6:00pm
Winchester
199 Agape Way
Stephens City, VA
*Hosting Bristow, Manassas, and Warrenton
Invite a friend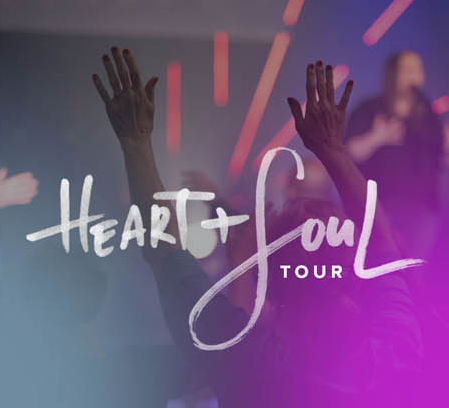 FAQ'S
Who can attend?
The entire church is invited to attend.
Will childcare be provided?
Childcare will be available for age 6 weeks through kindergarten.
Additional Questions?
email us at info@welovechurch.com