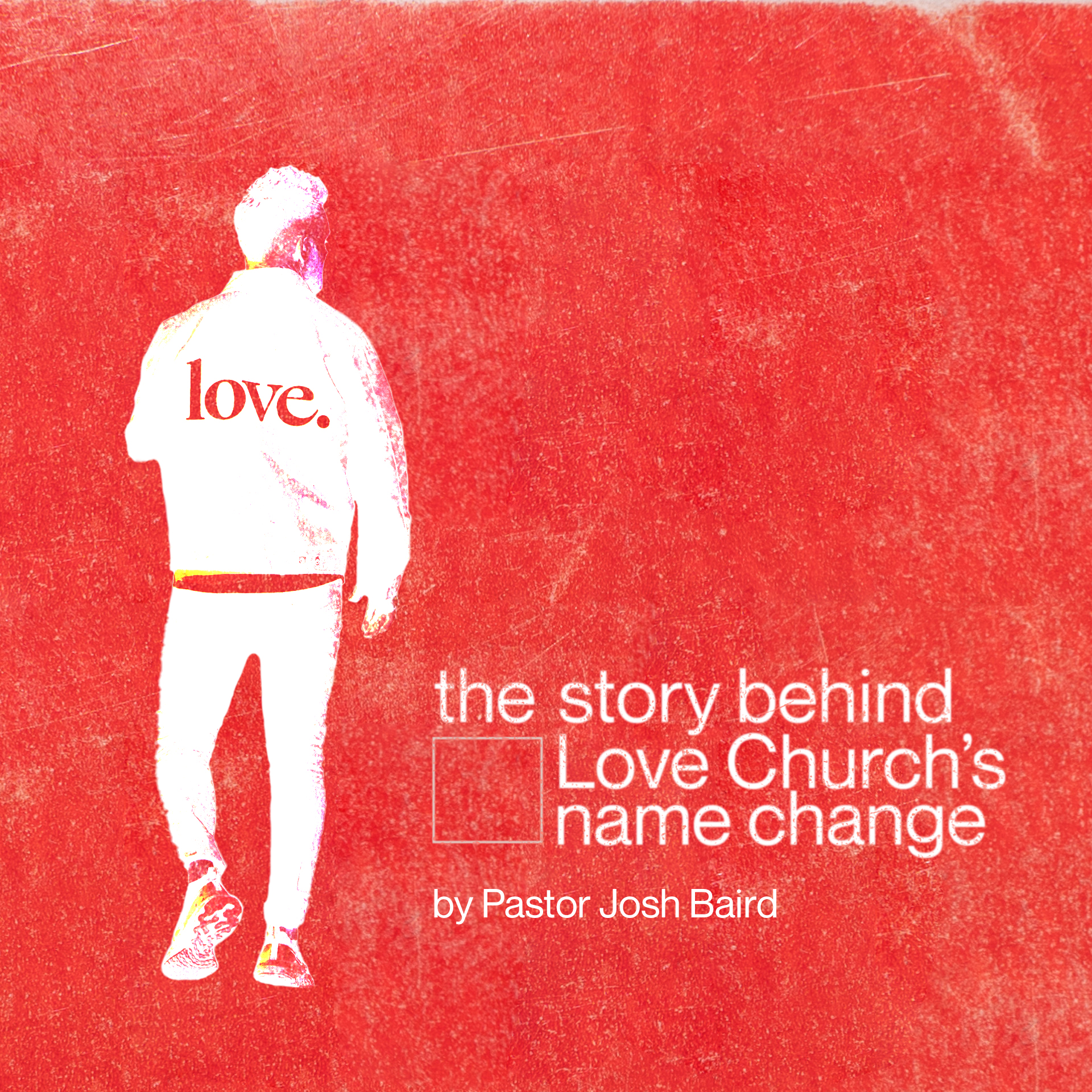 A couple of years ago, God started speaking to me about a new name for our church. I remember doing what I always do when God is speaking something big – go talk to my wife. I jokingly say that I get Brittney confused with the Holy Spirit sometimes, because she is so wise, decisive, and discerning in the midst of important decisions. We both immediately felt like God was confirming that we should change the name of our church sometime in the near future, but we didn't feel like it was the right time. We decided we would just put the name change idea on the "back burner" and wait until we felt God show us the right time to do it. 
In the meantime, we started to talk about what the new name would be. I will never forget the very first idea that ever came out of my mouth. It was in a conversation we were having in the car. I reminded Brittney of one of my all-time favorite verses, John 13:35, where Jesus says, "This is how everyone will recognize that you are my disciples – when they see the LOVE you have for each other". I vividly remember turning to her and saying, "I mean, the best church name of all time would be Love Church, but I don't think we could ever name it that". Brittney said, "Why not?"
In the following months, we spent countless hours trying to think of reasons why "Love Church" would not work and tried to think of better names. Not because we didn't like the name, but because we wanted to be thoroughly convinced and at peace that we had made the right decision. I assembled a small team of people that met throughout the spring and summer of 2019 to help with vetting the new name. As time went on, "Love Church" became the name that we couldn't get rid of. Every time someone thought of a reason that it wasn't a good name, there was an even better counter argument in support of it. Love is the central theme of the Bible, of the Gospel, of God Himself. The name is a simple, powerful, and accurate representation of who God is and who we are called to be. So finally, we stopped the searching and vetting: it was a done deal. We would one day be called "Love Church". But what we still didn't know was when the right time would be. 
Fast forward to 2020 and the global pandemic. It was late April and we had been meeting online-only for about 6 weeks. That's when Brittney and I started feeling like this year might be the year to launch the new name. In many ways, it's been a year of pain, loss, and heartache. But it's also a year of opportunity for the Church (capital "C") to step up and take our place in the midst of the turmoil and show the love of Christ. As the events of 2020 continued to unfold, we were more and more convinced that this was the time. 
The name is a simple, powerful, and accurate representation of who God is and who we are called to be.
So, here we are! Love is here. 
We truly believe that God has ordained this name and this time. That we are here for such a time as this. If the world ever needed to see the love of God on display, it is now. The time is upon us to love God and love people like never before. 
"Dear friends, let us love one another, for love comes from God. Everyone who loves has been born of God and knows God. Whoever does not love does not know God, because God is love. This is how God showed his love among us: He sent his one and only Son into the world that we might live through him. This is love: not that we loved God, but that he loved us and sent his Son as an atoning sacrifice for our sins. Dear friends, since God so loved us, we also ought to love one another. No one has ever seen God; but if we love one another, God lives in us and his love is made complete in us."– 1 John 4:7-12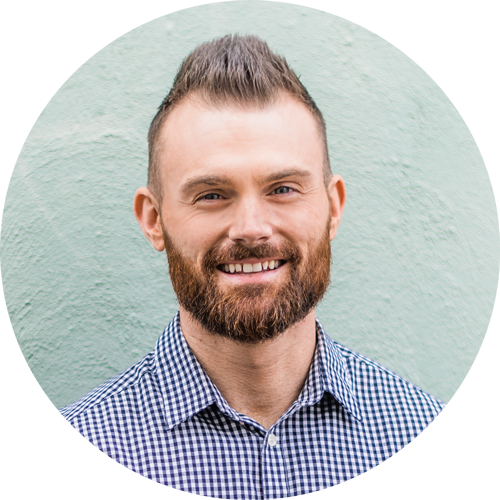 By Pastor Josh Baird
Josh Baird is the lead pastor of Love Church along with his wife, Brittney. He's the proud dad to one beautiful daughter, Raylee, and three sons, Roman, Judah, & Israel. A visionary leader, he's passionate about helping people to become fully devoted followers of Christ.