The Heart & Soul Tour brings the whole church together for ministry nights featuring extended worship, communion, a message to the church, and an opportunity for prayer from our pastors. Each campus will host one of the nights, and it is a great opportunity for the whole church to be together.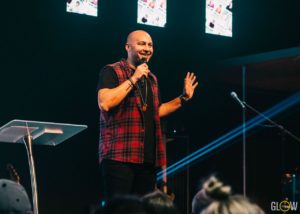 We are so excited to have guest speaker Pastor Joel Cave from Glow Church in Australia.
When: July 23 – 6:00pm
Where: Bristow Campus
10504 Kettle Run Rd – Nokesville, Va
A student conference founded on the belief that God is constantly shaping and refining us into His image—purer than the finest Gold. Ignited with passion and purpose, students will leave fired up and ready to impact their generation. Sessions will take place Friday night, all day Saturday, and Saturday night.
When: August 25-26, 2017
The Life Church Mens Conference
Is A one day, all day, life-defining event for every man who calls The Life Church Home (High School age and up).
Held on our beautiful 30 acre
Winchester campus
199 Agape Way Stephens City, Va
Event Cost: $59 (includes breakfast, lunch, dinner, games, and all sessions.)
WE ARE SO EXCITED TO HAVE VBS SUMMER BLAST THIS YEAR FROM JULY 26-28! REGISTRATION is now open. To register click the link below.